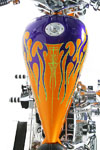 DESPERADO TO OFFER MOTORCYCLE FINANCING FOR THE FIRST TIME EVER!
FOR IMMEDIATE RELEASE

June 29, 2017

MAGNOLIA, TX, June 29, 2017. Everyone who knows anything about motorcycles knows there's nothing on earth like a hand built motorcycle, particularly one made in the USA by a Master Bike Builder. But owning a custom production bike has traditionally been a big investment decision, it was cash or no bike. So being able to finance the purchase of a handcrafted head-turner is big news.

On July 5, 2017, Jeff Nicklus of Desperado Motorcycles, a nationally recognized motorcycle manufacturer, will be introducing a brand new financing program that will bring ownership of a Desperado Motorcycle within the reach of anyone with good credit (650 FICO Score or better).

As Jeff says, "We have been making legendary motorcycles for over 22 years, but we have never had a financing facility for buyers. That has always held back a segment of our potential customer base and kept them in mass-production models. I thought it was about time that changed".

"Desperado Motorcycles will be offering a financing package, which is nationally available, through Rider Financial Group of Ohio. Rider understands the buyers of custom bikes and knows the lasting value of a Desperado Motorcycle. If that weren't enough, for Texas residents, I have connected with my good friend Rick Fairless of Strokers Dallas and his Allstate Insurance Agency to provide motorcycle insurance, for our clients. It just doesn't get much better than this." Nicklus said.

Nicklus continued: "We know our clients. They are a breed apart, and Rick understands them as well, especially when it comes to underwriting insurance risk. We are now able to provide a full financial services package to complement our renowned motorcycles. The custom production motorcycle sector has always been at a disadvantage to the mass-market manufacturer and retail outlets, and it's about time we leveled the playing field. A custom motorcycle from Desperado starts in the low $20,000s, so there's no excuse to put off buying that unique motorcycle you have always wanted!"

"One last thing. It is worth pointing out that we have not forgotten our Desperado buyers outside of Texas. Those customers will be referred to an Allstate agency in their state of residence for a similarly appreciative insurance proposal." Nicklus concluded.

Jeff Nicklus' Desperado Motorcycles will retain its exclusivity by maintaining its self-imposed maximum production of 50 motorcycles annually.

# # #

If you would like more information about this topic, please contact Jeff Nicklus at 281-259-0550 or email at j.nicklus@desperadomotorcycles.com.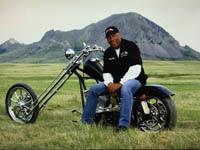 SUGAR BEAR MUSEUM OPENS
FOR IMMEDIATE RELEASE
September 1, 2017
Sugar Bears Chopper Museum is Celebrating the Custom Motorcycle Movement and Culture. Read more at:
Sugar Bears Chopper Meseum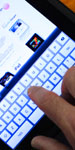 News Article Three
NEWS UPDATE COMING SOON.